---
"Were YOUR papers served right?"
---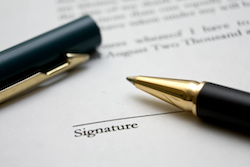 ---
Don't put your legal papers in the hands of inexperienced couriers, or a sheriff who has a backlog of hundreds of papers.
Our experienced staff of full-time professional process servers serve several hundred papers per month throughout Metro Atlanta, Greater Atlanta and North Georgia, including subpoenas, summons & complaints, garnishments and notices. We will even "walk through" your rush court filings when requested.
Our private process servers are permanently appointed in the counties surrounding Atlanta: Fulton County, Cobb County Clayton County and Dekalb County. We can easily get process servers appointed in other Georgia counties.
Atlanta Legal Services, Inc. is a full service attorney support agency. We provide service of process, filing, skip tracing, asset searches and more. Our use of state-of-the-art technologies and years of experience enables us to provide quality, professional service to our clients.